About Dave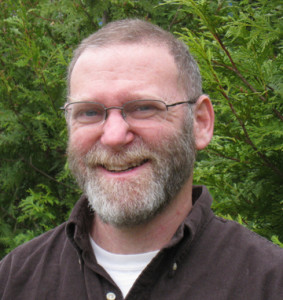 I have been doing water management for over 30 years, and this experience spans local government, non-profit, private consulting, and teaching at the university level.  I recently completed my first year running Hirschman Water & Environment (HWE) after keeping it dormant for over a decade while I pursued other endeavors (namely, working for the Center for Watershed Protection).  It has been an encouraging year.  I had the opportunity to interact with many landscape and stormwater professionals as a trainer for the pilot year of the Chesapeake Bay Landscape Professional (CBLP) certification program.  I conducted a research summary for the Chesapeake Stormwater Network (CSN) on how to boost the performance of bioretention and other practices, and I helped Habitat for Humanity of Greater Charlottesville with environmental planning for a large redevelopment effort in Albemarle County.
In addition to the above, I had the privilege to work with colleagues from the following organizations:
Center Shenandoah Planning District Commission
Alliance for the Chesapeake Bay
James River Association
Ecosystem Services, LLC
James Madison University
Virginia Department of Environmental Quality
Community Results
Horsley Witten Group
National Fish & Wildlife Foundation
Watershed Consulting Associates
Lori A. Lilly Environmental Solutions
South River Science Team, DuPont
Morton Thomas
Thanks to everyone who helped make this a very constructive and satisfying year for this new endeavor.
As for my past experience, I most recently served as a Program Director and Senior Water Resources Specialist with the Center for Watershed Protection (CWP).  This respected organization is a "go-to" place for watershed and stormwater information, and I have been honored to work with a long succession of talented colleagues (current CWP employees and alums) on water issues across the country, and even on several tropical islands.
Prior to joining CWP in the mid-2000s, I managed the first incarnation of Hirschman Water & Environment and also worked for Biohabitats of Virginia out of an office here in Charlottesville.  From 1993 to 2005, I served as the Water Resources Manager for Albemarle County, VA.  This amazing opportunity gave me exposure to a full range of water resources topics.  I managed stakeholder groups to develop the Water Protection Ordinance (including the groundwater component), implemented stream restoration and stormwater projects, reviewed plans, conducted inspections, had a hand in the Comprehensive Plan, and interacted with many citizens, other agencies, and the elected officials.
My resume outlines other aspects of my background.  Three decades ago, I believed that working in the environmental field could best be expressed by working in remote places, with "natural" ecosystems, far from human influences.  It is instructive how my professional journey has led me back INTO the cities and towns, working closely WITH people and understanding how human influences are really part of the problem AND the solution.  This is where the work of environmental sustainability is being energized with many creative influences in stormwater, green building technology, urban agriculture/local foods, urban ecosystem restoration, transportation, energy, and the list goes on!  I have found myself in the midst of a stormwater profession undergoing change and innovation, and have been fortunate enough to have had a hand in shaping a small bit of this exciting and emerging field.
I have also come to understand the important role of good, solid communication skills towards building capacity in this profession and making positive change on the ground.  I have worked to cultivate my skills at developing and delivering presentations, ranging from keynote speeches to national webcasts to leading a small group of stormwater inspectors standing in a BMP with their checklists.  I truly enjoy all of these ways of interacting and communicating with my colleagues.
I look forward to working with many more colleagues and associates on stormwater and watershed challenges, both large and small.